Take 5 Dinners & Holiday Specials
Pre-Order our Take 5 Dinners!
Simply sit back, "take 5", and let us do the cooking!
Simply Pick-up, Take Home & Enjoy!
Pick up on Tuesdays between 4:00-6:30 PM
Please order by 8pm on Sunday or call for availability on Tuesday
Upcoming Take 5 Dinner Menu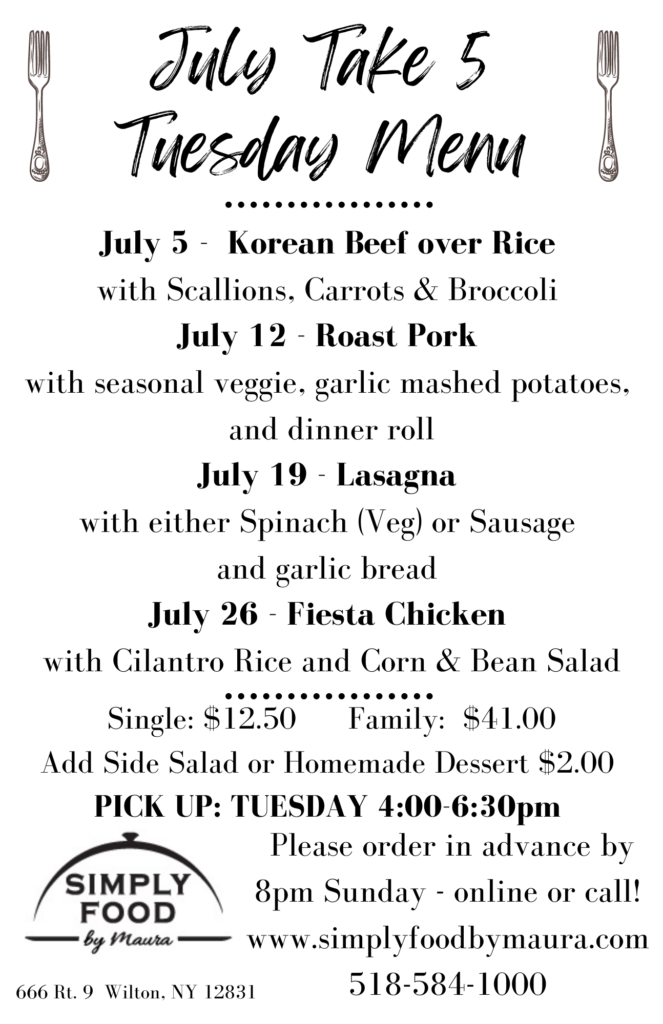 Order Options:
Single meal $12.50
Family order $41.00 (serves 4-6)
Add-on items ($2 each): Homemade Dessert and/or Side Salad
Feeding a group or team? Simply Call Us to place an order for a "bundle" of meals: 518-584-1000
---
Holiday Specials
Stay up to date on our offerings by following us on Instagram, liking us on Facebook, or by joining our email list!
_________________________________________________________________________________________