Catering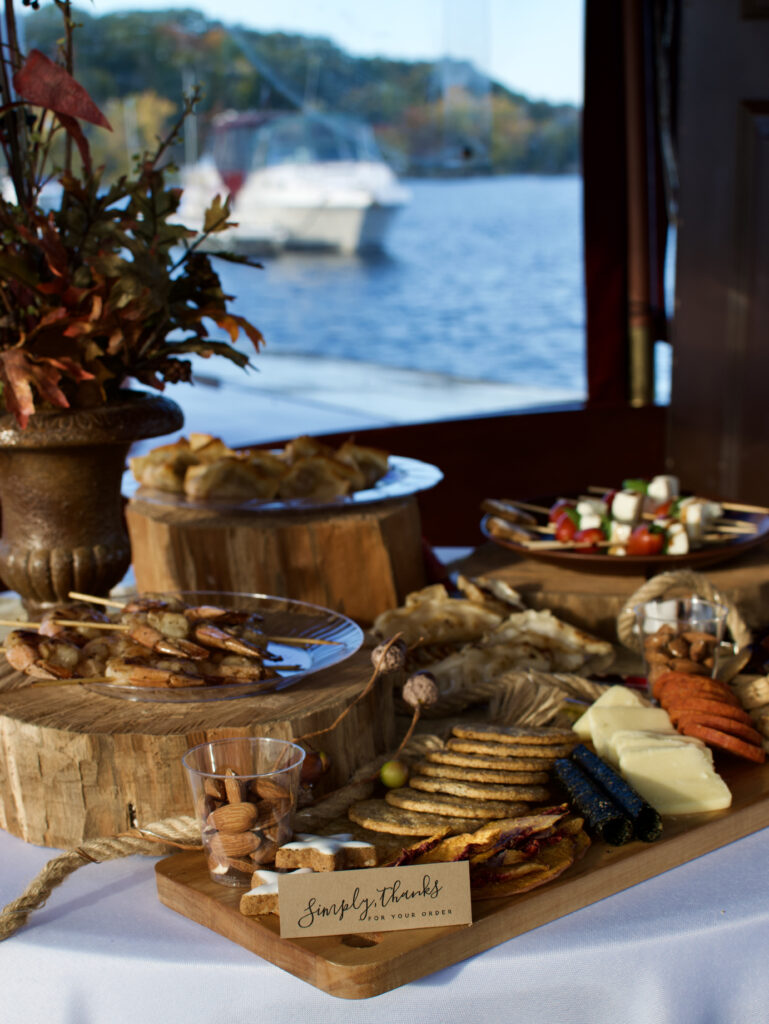 Simply Food by Maura has a wide array of party platters and unique options for ALL your Saratoga Catering needs!
We pride ourselves on our great flavors, bold designs, and specially curated presentations. Does your event have a theme? Let us know! Maura will work with you to create a simply memorable array that your guests will love!
Call us to discuss your party planning ideas!
Simply Food for any Saratoga event
Gourmet Boxed Lunches or Breakfast Sandwiches for your Office
Tasty Homemade Dinners for your favorite Team, Volunteer Squad or First Responders
Intimate Dinners on the Lake with Adirondack Cruise & Charter Co.
Charcuterie Platters for Happy Hour Gatherings
Bagel & Cream Cheese Platters
Backyard or Porch Party & Brunch Fare
SPAC Tailgates
Track Morning Workout Breakfast
High School Sports Teams
Home Cooked Dinners @ the Senior Center
Homemade Holiday Pies & Cookies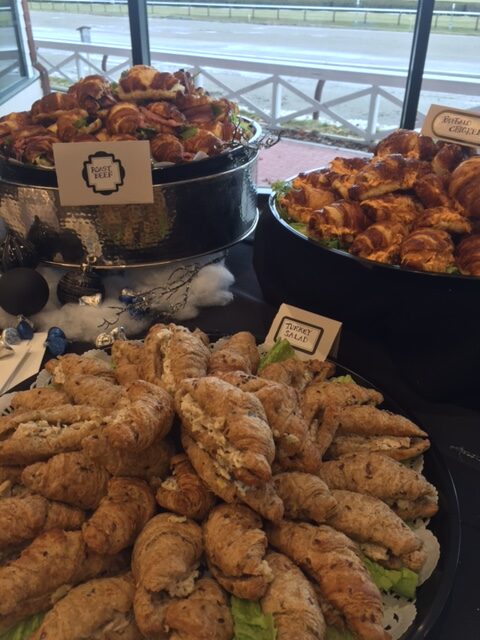 Simply Delicious Platters for Every Occasion!
Sub Sandwich Platters
Small (serves 6-10) $34.99
Large (serves 10-14) $54.99
Sausage Flowers: Mildly seasoned sausage and cheddar baked in wonton skins.
Potstickers (Chicken Lemongrass and/or Vegetable)
Mini Croissant Sandwiches
Dozen – $20.00
Quantity of 50 – $72.00
Antipasto skewers: Olives, Mozzarella, Basil, Salami, Tomatoes and Tortellini
Caprese Skewers: Mozzarella, Basil and Tomato
Marinated Beef, Chicken or Shrimp Skewers
Veggie "Shots": Individual cups with assorted veggies, Ranch and/or Hummus
Veggie Platters
Small (12″) $32.99
Large (16″) $52.99
Seasonal Fruit Platters
Small (12″) – $32.99
Large (16″) – $52.99
Fruit Skewers (Assorted seasonal)
Candied Bacon: Simply Heaven on a stick
Salad Bowls (serve 10-15 people)
Tossed & Chopped $22.99
Broccoli & Cauliflower $25.99
Quinoa Citrus with Avocado $25.99
Caesar $22.99
Italian Pasta $25.99
Individual Caesar salads available*
Chili Bar: Choice of beef or vegetarian includes 12 oz and fixings: cheddar cheese, onions, sour cream, corn chips, scallions, green chilis, avocado, tomatoes
Per Person $9.00
Deluxe $11.00 – includes topping options like candied bacon!
Dessert Platter
Assorted platter of Brownies, Triple Chocolate Chunk Cookies, Peanut Butter Cookies, Scones, Crumb Cake, & Blondies – $20.99
Page updated May 5, 2021