Media
Maura's Interview with Saratoga Today (Nov. 5, 2021)
On TV on CBS6 (Sept. 26, 2021)
In the News in the Saratogian (Nov. 15, 2020)
---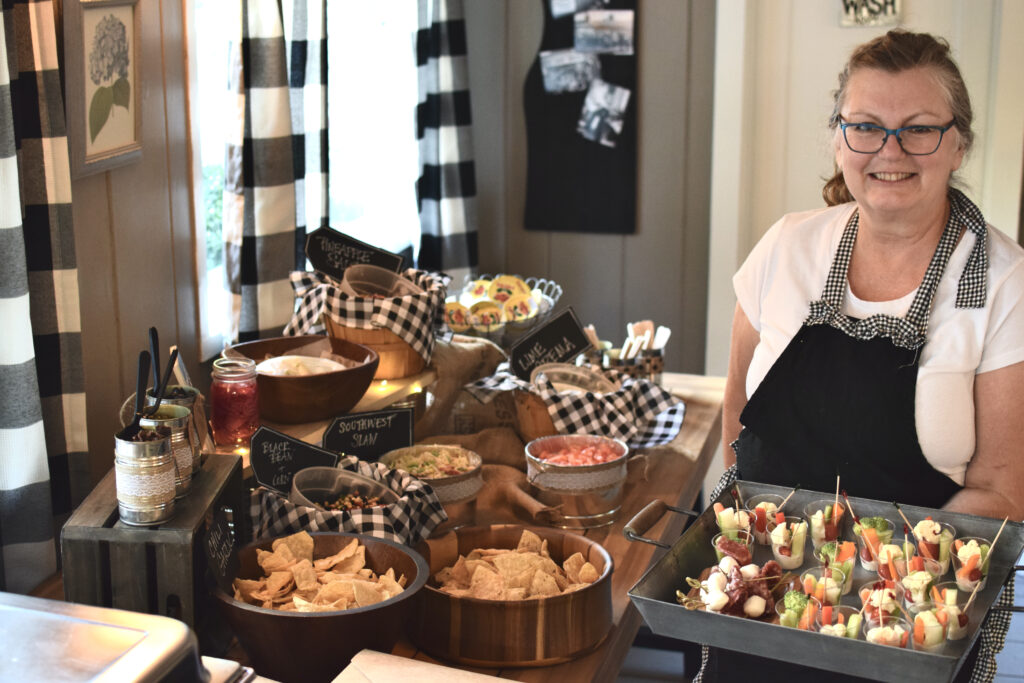 Notes from Maura:
Made it through our first Simply Summer! October 2021 update
We're coming up on 10 months since I opened Simply Food by Maura! I have felt so incredibly welcomed into my new neighborhood. As the summer draws to a close, I want to thank all our old regulars who made it to our new location for their Points Classic breakfast sandwiches, for all our new customers who have let us feed your families Mad Sammies, Take 5 Dinners, and cater your events and my staff for jumping right in and picking up where we left off.
We're still waiting for life to return fully back to normal, but we'll be there to cater your next get-together, whenever you're ready for us!
I love getting to be creative as we explore the fun ideas you bring for your events! I am simply thrilled to have found another wonderful community to be a part of. Thank you for supporting Simply Food by Maura and for supporting local business!
Keep your eyes peeled for our upcoming holiday pre-order updates, homemade soup specials, and early bird breakfast deal!
Simply Excited – December 2020 update
Change is good…I'm loving my new place/ space/ home and my new kitchen. A shout-out to all the kind and welcoming drive-by, pop ins and hellos from my new neighbors. I'm looking forward to seeing ( and feeding!) y'all soon.
As the holidays approach I am again reminded of this change in families and gatherings. New traditions in a year that will be forever remembered (no matter how much we try to forget.) While much has changed over these recent months, I still feel very fortunate to continue doing what I love, simply providing everyday comfort food.
We have been busy making our new home cozy, comfortable and convenient. From ease of ordering, parking and pick-up, we hope to simplify your day. May you embrace the changes too!
Join me on this new Journey!
Come see me soon for some of your favorites and some new Mad Sammies!! They'll be simply yummy!